MONTANE JIBE JAHA 2024
Jizerky - Beskydy | Jablonec - Havířov | 150, 300 and 600 km | The longest winter ultra marathon challenge in Europe
February 2 - 14, Jablonec nad Nisou, Czech Republic
The ones who went the furthest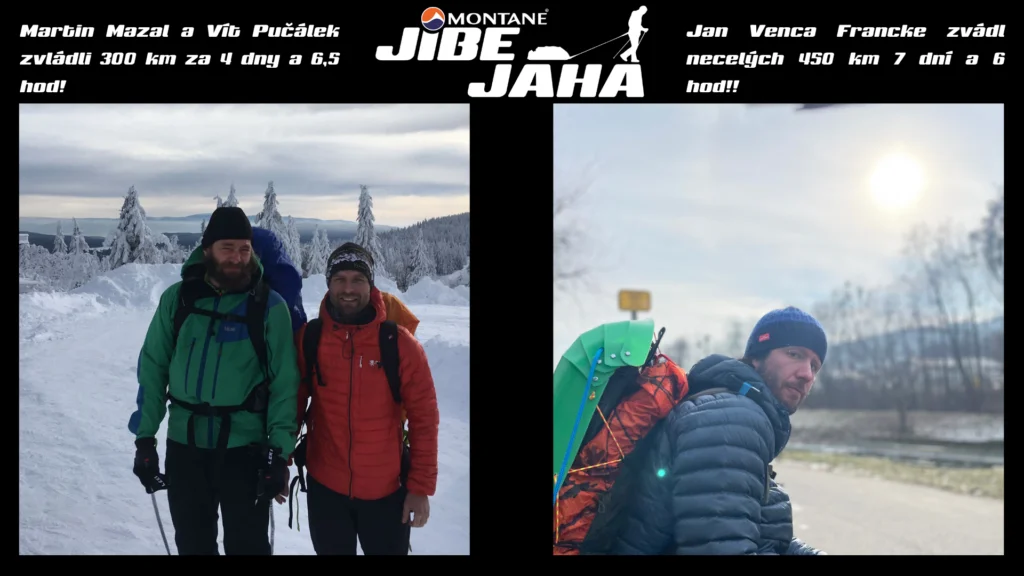 About challenge and adventure
To find out what JIBE JAHA left in the souls of all the competitors from last year's edition, we asked them a few questions: 1) Why did you sign up for...
From Náchod it was uphill again, with skis in hand and sledges on our backs. The snow was light, but the terrain was rocky, past the infantry logs...
In dark times, in the throes of a familiar virus, when our playground shrank to the county line, an urgent desire to disrupt the rhythm of my life grew within me...